Pitu's Sierra Set up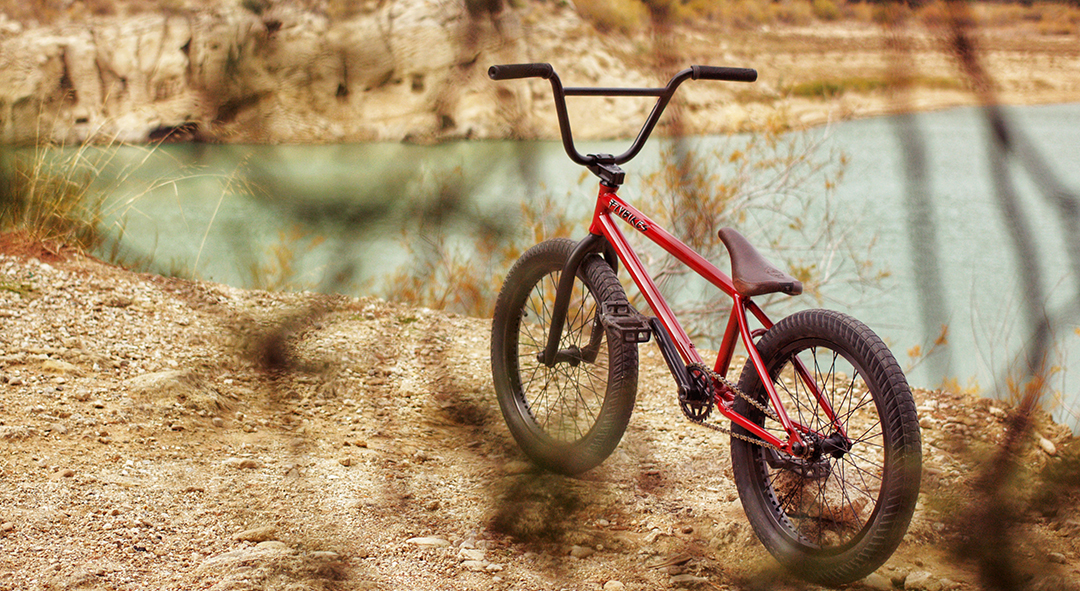 New Pitu's Sierra setup
Here's a close look at the new rad Sierra Setup and the parts list that Pitu, our Malaga's local legend, just put together.
Pitu's choice is the Sergio Layos' signature Sierra frame 20.6" TT in new Dark Red, Sierra bars 8.5" and Sierra Tripod Seat in brown synthetic leather, combined with the 33mm Offset Volcano forks, Volcano 25 Stem and 7mm Volcano headset for a solid and low height steering.
Dolmen cranks 175mm with Tractor TT Sprocket 29 tooth is a transmission choice to go fast and high, and with the Tractor chain, you will be safe for a long time.
About wheels, his choice is our lightest rim Lunar Lite for the front, and Lunar rim for the rear, both laced with Magneto Hubs Alu Axle and Fly Spokes.
Definitely, this BMX setup is as fast and light as possible, perfect for surfing concrete and trails in the way he does. Check the full parts list below for more details.
Part list:
Frame: Sierra 20.6" / 13.6" (Sergio Layos signature) With lifetime guarantee
Handlebars: Sierra 8.5" (Sergio Layos signature)With lifetime guarantee
Fork: Fly Volcano 33 With lifetime guarantee
Grips: Devon grips (Devon Smillie signature)
Stem: Fly Volcano 25 With lifetime guarantee
Headset: Fly Volcano 7
Cranks: Fly Dolmen 175mm / 22mm With lifetime guarantee
Bottom Bracket: Fly Rotar Mid BB
Sprocket: Fly Tractor TT 29T
Chain: Fly Tractor
Pedals: Fly Ruben Graphite (Ruben Alcantara signature)
Seat: Fly Sierra Tripod (Sergio Layos signature)
Seat Post: Fly Tripod
Tires: Fly Ruben Ligera 2.40" Foldable Front & Fly Ruben 2.35" Rear (Ruben Alcantara signature)
Front Wheel: Fly Magneto front hub (Aluminum Axle/cone bolts / With lifetime guarantee) + Fly Lunar-Lite rim
Rear Wheel: Fly Magneto Cassette hub 9T (Aluminum Axle/cone bolts / With lifetime guarantee) + Fly Lunar rim
Photos by Jakub @moustachecrewbmx