2019 SNEAK PEEK: MANUAL CNC BRAKE LEVER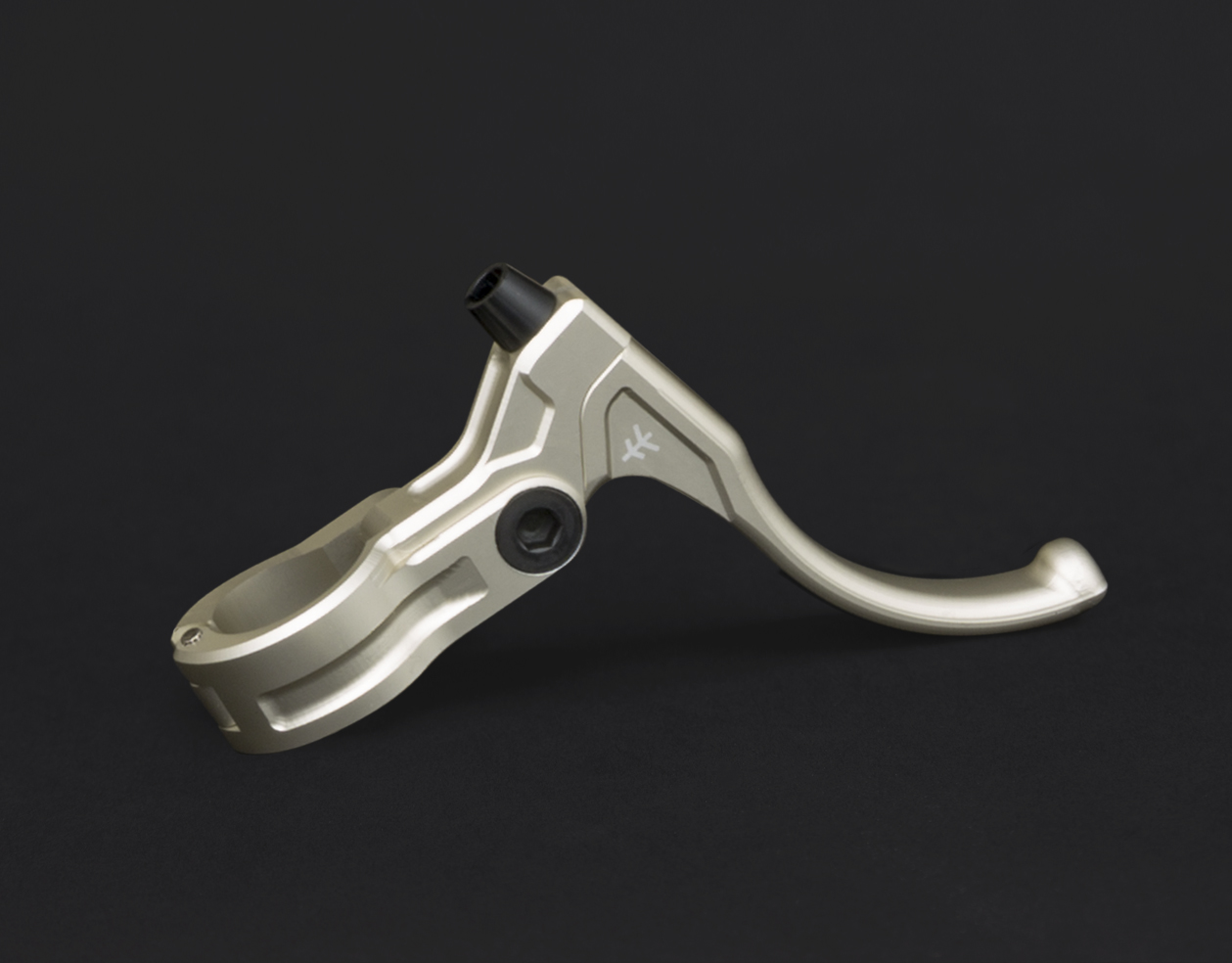 There is no better time than our 20th anniversary to bring our very popular CNC lever back to life, now packed some new improvements. The Manual CNC lever comes with improved machined details and smoother edges on some critical areas without compromising the CNC look. The previous version came with oversized brass bushings that reduced wobble and on this one we have gone one step further. We are now using the super smooth and strong IGUS bushings that not only reduces the wobble, but totally eliminates it! We are so excited to release the best performing Flybikes lever to date.
The Manual CNC lever will be available in Fog Titanium and Flat Black colors through Flybikes dealers worldwide and online starting this summer!